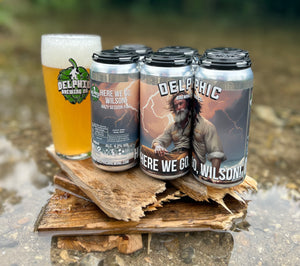 A super hazy, hop-saturated pale ale, but brewed to a very sessionable strength! Loaded up with Bru-1, El Dorado and Citra for all our favourite tropical notes!
"We might just make it. Did that thought ever cross your brain? Well, regardless, I would rather take my chance out there on the ocean than to stay here and die on this shithole island, spending the rest of my life talking TO A GODDAMN VOLLEYBALL!"
Store cold & drink fresh! Hops fade fast!