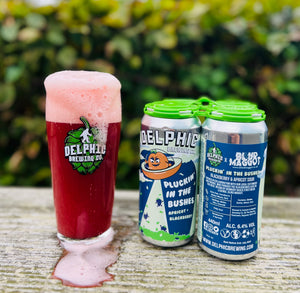 Brewed in collaboration with our local foraging friends, "pluckin' in the bushes", is our annual Blackberry & 'X' sour. This year's vintage was brewed with fresh and local Blackberries, and Apricots in a supporting role, hence it's just a tad purple! 

Massive thank you to all of this year's foragers, who's names can be found on the can label! And thank you for the awesome can design and accompanying t-shirt, to Chessie and Emily at local screen-printers and streetwear brand Blind Maggot. 
Store cold & drink fresh!